Available on Windows, iOS, and Android
The freedom to design
your way.
Transform any space from 2D to 3D in seconds, with just the touch of your finger. See the possibilities.
Create. Ideate. Collaborate.​
Empowering you to instantly visualize your space, in your customizable and real-time 3D editor.
Add, delete, move, and walk through your design.
Bubbles are "smart-icons" or "digital sticky notes" that take your inspiration and design to the next level.
Place and/or move a bubble anywhere, and as many as you want. Then add photos, notes, budget, colors, and whatever you can think of.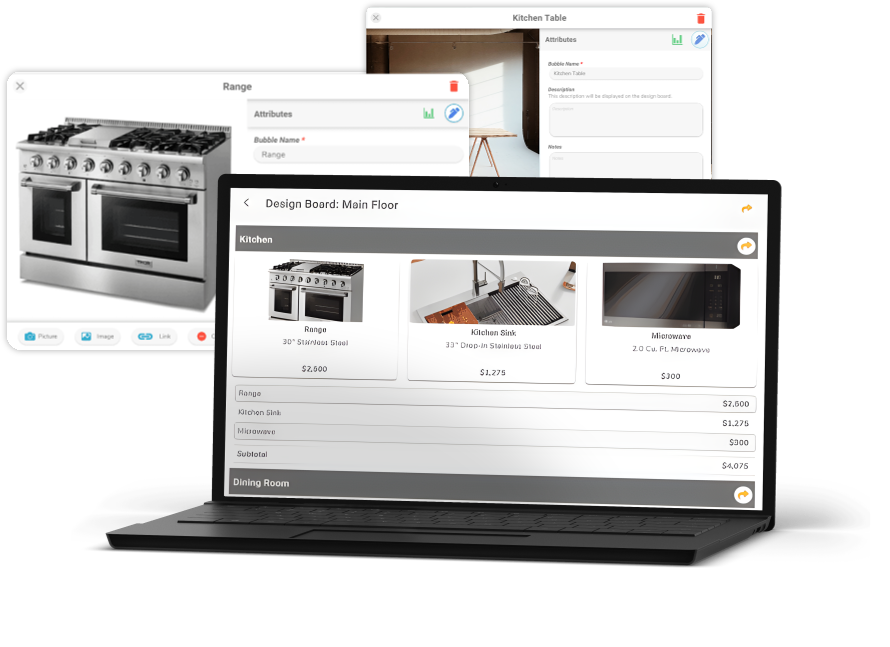 All of your selections in one single view. 
Easily manage, showcase, and share your design selections with your builder, designer, decorator, client, or bestie.
Bubbles™ free
Best for trying before buying
Digital sticky notes (bubbles)

Room divisions + annotations
Bubbles™ Pro
Best for professionals
Digital sticky notes (bubbles)

Room divisions + annotations
Bubbles™ for business
Best for teams with 5+ users
Digital sticky notes (bubbles)

Room divisions + annotations